5 takeaways to help you plan for 2023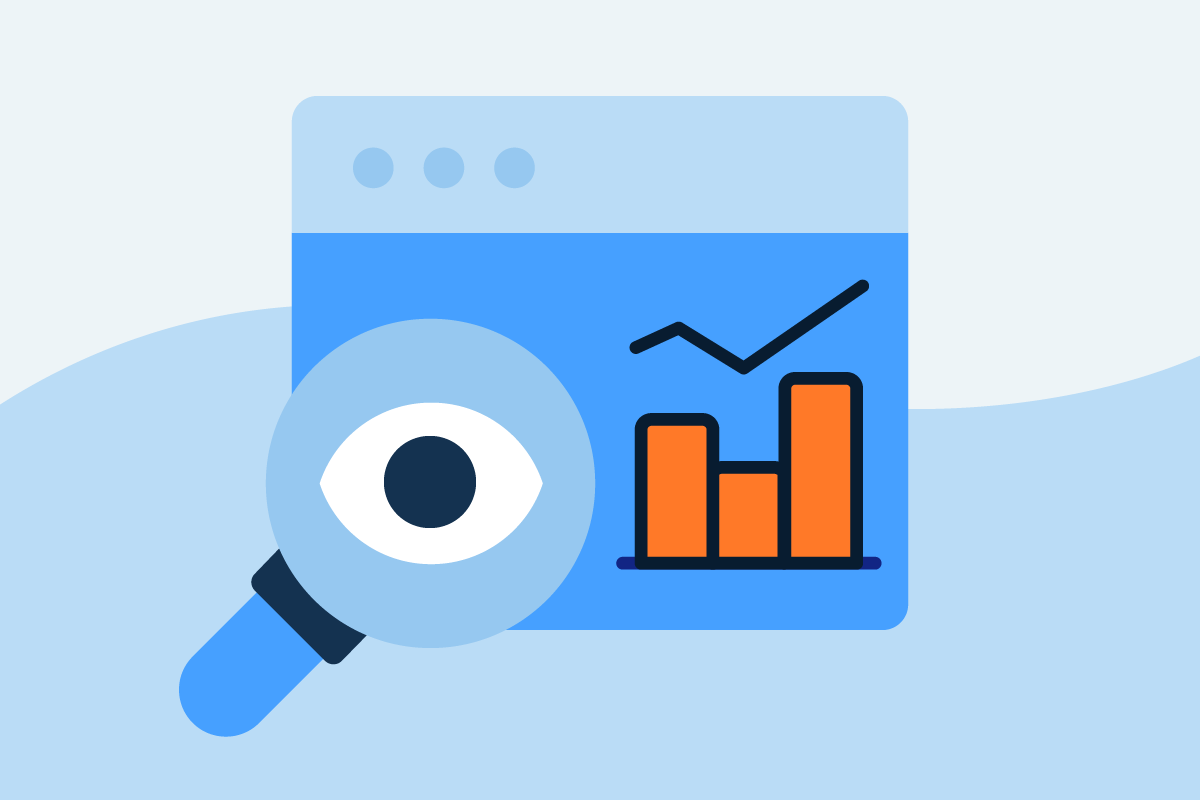 We analyzed traffic, engagement, referral sources, and device types across our network of global publishers to uncover five major trends that will inform audience engagement strategies this year.
1. Traffic has returned to pre-pandemic levels.
Pageviews across our network peaked at the beginning of March as the world turned its attention from COVID-19 to the war in Ukraine. Despite this bump and a dip in the fourth quarter, overall traffic finished roughly where it started the year. If we look closer, the Middle East was the only subregion to experience sustained year-over-year increases besides North America and Latin America during important regional events like midterm elections and the world cup.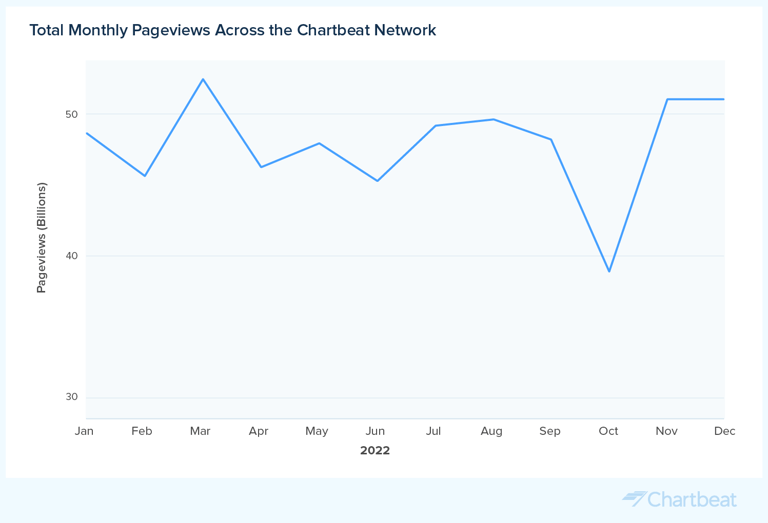 2. Audiences are more engaged early in the year.
The increase in pageviews near the end of February also resulted in an increase in engagement. Outside of this period, however, Average Engaged Time across the world declined throughout 2022, dropping 6.9%, or 2.15 seconds, from Q1 to the end of Q4. This follows the trend of gradually decreasing engagement throughout the year that we saw in 2019 and 2021.